Capitalizing on Device Data
This article was published in The CCA Voice - Fall/Winter 2014 issue.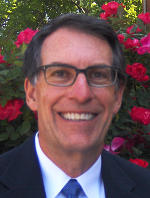 By Byron Middendorf
CEO, Owner, and Founder
Equinox Information Systems
Wireless devices have become so common place that it is often difficult for those of us in the telecom industry to remember a time before everyone was carrying one around. I still remember my first cell phone, a Motorola bag phone—oh how devices have changed since then. Wireless devices first served the function of making and receiving phone calls. Texting features were added next. And then the "smartphone" emerged, offering unprecedented access to data on the go. These devices introduced not only new functionality to consumers but also new revenue stream opportunities for wireless carriers.
A key metric for evaluating the health of a wireless carrier is ARPU (Average Revenue Per Unit), which summarizes the consumer base to the average user along with revenue generated by their device. Until recently, actual minutes of voice use was the primary way to measure profitability. Consumers had a variety of packages to choose from with increasing amounts of airtime. It really didn't matter which device was used to make and receive phone calls. As carriers moved to offering unlimited voice minutes with most monthly plans, what options remained available for increased ARPU?
A key differentiator in consumer revenue is data consumption by device. Today's wireless market emphasizes data usage, which is abundantly clear in the currently available service plans. Most plans come with unlimited talk and text but are distinguished by data allowance. Smartphones consume more data through their rich web interfaces, ability to download and play games, and use other data-rich applications. One way to drive ARPU is to equip consumers with smartphones for accessing that data, resulting in a more fulfilling user experience. To do so, you need to leverage device data.
Regional wireless carrier, Carolina West Wireless, provides an excellent example of capitalizing on device data to create a win-win for themselves and their customers. The carrier knew they needed more stringent usage monitoring in place to ensure that data access was metered in accordance with subscribers' service plans. The first step was "seeing" the devices coupled with network usage. To do so, the carrier used a data analytics and network reporting tool, which enriched their network data with a list of device inventory. This combined data set enabled Carolina West Wireless to run reports to identify the devices and determine how much cellular data the unmetered devices consumed.
Using that report, their marketing department created a very lucrative campaign targeted at these device users, offering discounts and plan premiums beyond the currently advertised specials. The goal of the campaign: to transition these customers from the SIP only feature phones to new smartphones, ensuring the carrier's ability to provide metered data access. The campaign was successful! Customers got new handsets, upgrading to smartphones, at a significant savings. Many of those customers elected to use advanced data plans, which increased ARPU for the wireless carrier. Furthermore, Carolina West Wireless was able to monitor and control data usage in accordance with service plan guidelines. The end result: customers benefitted from an advanced device and enhanced user experience, and the carrier was able to grow revenue in a market originally intended for basic voice services.
Pairing the customer with the right device for today's data-rich environment is vital for wireless carriers in order to drive ARPU and benefit the bottom line. To be competitive, you must capitalize on every nugget of information that you can to protect existing revenue streams, optimize the customer experience, and develop products and services that generate new revenue streams. Proactively use device information to find out where expenses are in mobile data. Use this information to market specific plans and/or phone upgrades to customers tailored to their unique usage needs. Unlock the full power of device data today!
Byron Middendorf is the CEO, owner, and founder of Equinox Information Systems. He can be reached at (615) 612-1200 or via email at bmiddendorf@equinoxis.com. Founded in 1986, Equinox is a technology provider for the wireless sector with experience in: data verification; cell site traffic analysis; mobile traffic reporting; external/carrier bill validation; roaming usage verification and audit; and subscriber market analysis.
Request a System Demo