Toll Roads and Freeways
This article was published in The CCA Voice - Fall/Winter 2013 issue.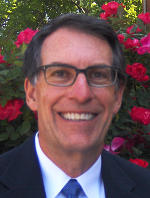 By Byron Middendorf
CEO, Owner, and Founder
Equinox Information Systems
Toll roads are a necessary, but often inconvenient, reality in America. The last time I was on a toll road, I noticed that as I neared the toll booths, my frantic search for change was coupled with the dread I know comes with always picking the slowest lane. I quickly scanned the lanes to determine which one required cash only, which one gave change, and which one was the permit pass lane. And I found myself wondering why toll roads exist at all? Why can't they all just be FREEways?
Because they generate revenue, that's why!
In the wireless world, mobile data is transmitted on a series of freeways and toll ways, which to the consumer, are seamlessly interwoven with each other. As a result, mobile phone customers may think they are always riding the freeway. Whether sitting at home, flying across the country on an airplane, or visiting a baseball stadium 1,000 miles from home, the data they are streaming is all the same. They have a data plan, so why not use it?
To carriers, though, the baseball stadium 1,000 miles away is nowhere close to free. The $50-a-month unlimited data customer is now roaming on someone else's network so he can watch the very game he is attending on his phone. As the game goes into extra innings, this customer on the "toll road" has you so upside down on his account that it will take months to recover.
Collecting the Tolls
So how do you get that customer off the toll road (that he's cruising at your expense) before he spends more than you have? Use data to take action! Because carriers have different markets, subscriber bases, infrastructures, and business practices, there are several approaches to this task. The key to all of them though is unlocking data—it's not simply enough to have access to data; it must also be actionable. To be a competitive carrier, you need information that you can use to protect existing revenue streams, optimize the customer experience, and develop products and services that generate new revenue streams. Here are a just a few ways we have helped our customers use mobile data to take action and collect the proper tolls:
Monitor cycle-to-date home and roaming data usage per account compared to plan allotments. Determine when customers are X % over allowed usage or where more than Y % of their usage is roaming. Use these statistics to identify a customer whose data usage violates policies and/or creates financial losses, send text notification of the plan's contract terms and the consequences of imbalanced data roaming.
Evaluate roaming partners' and home users' data usage 24/7 to promptly investigate issues and to continue optimizing network usage by roaming partners. Compare on-net and off-net usage for non-roaming users.
Validate data roaming invoices to actual usage for accuracy.
Automate delivery of roaming usage to NRTRDE.
Analyze mobile calling patterns.
Proactively use the device information to find out where expenses are in mobile data. Use this information to remain profitable by marketing specific plans and/or phone upgrades to customers tailored to their unique usage needs.
By accessing the underlying data, carriers can address a number of business challenges, including dealing with toll booth operators (roaming partners) and guiding consumers back to the freeway. Partner with a technology solutions provider if you need help unlocking your mobile data to make it available and analytically meaningful. Determine the business issue you need to resolve, and make sure the vendor can access, enrich, and present your data in a way that specifically addresses it. Also ask about the granularity and flexibility of the vendor's reporting tools...as technology evolves and business practices change, so too will the need for additional analysis on different subsets or view of your data. Unlock the information you need to get on the right road today and into the future.
Byron Middendorf is the CEO, owner, and founder of Equinox Information Systems. He can be reached at (615) 612-1200. Equinox is a technology provider for the wireless sector with experience in: data verification; cell site traffic analysis; mobile traffic reporting; external/carrier bill validation; roaming usage verification and audit; and subscriber market analysis. For more information about the company, its products, and staff, visit www.equinoxis.com.
Request a System Demo