Equinox Returns from Red Hot Winter Event
By Amy Oldham
March 21, 2017
The Communications Fraud Control Association (CFCA) hosts several meetings each year. The first event for 2017 occurred last week in Anaheim, California. Formally titled the 2017 Winter Educational Event, there was nothing cold about this meeting. In fact, from our point of view, it was red hot.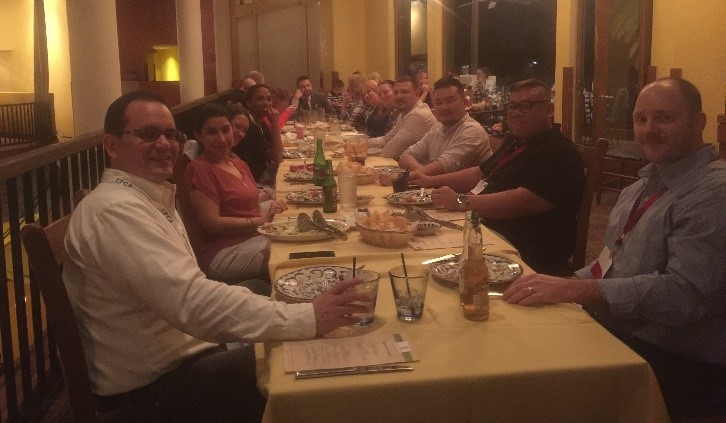 As a proud sponsor of CFCA for the past 20+ years, Equinox always looks forward to attending and participating in these educational events. Equinox Implementation and Training specialist Christi Vanoye regularly attends the meetings hosted by CFCA. So, first up in the list of why we had a red-hot event is that not only did Christi attend, but company EVP, David West, was also able to participate in the Anaheim event. With different points of customer contact during a project's lifecycle, having double coverage was a boon for engagement with attendees and customers throughout the entire event.
Of course, the number of our customers in attendance with us was another reason this event rocked! Collaboration is key in the fight against fraud, so it's very beneficial to gather, brainstorm with, and learn from these fraud management professionals at a single gathering. We are honored to have shared this latest CFCA experience with 14 of our customers from 7 different companies.
Also, topping the red-hot list is being able to host the traditional Equinox dinner on Tuesday night of the conference. As you can see from the pictures, we had a great time at Tortilla Joe's in Downtown Disney!
CFCA's staff clearly contributed to the event's success by working hard to bring everything together for this meeting—from case studies, to speakers from every sector of the industry, to fraud and asset protection sessions—they worked hard to cover many different angles during the conference. This event, which kicked off with a first-ever team-building activity, attracted several first-time attendees in addition to the faithful folks who attend annually. Chris Walters from Consolidated Communications, is the current President of CFCA. He also happens to be an Equinox customer. His enthusiasm and support for CFCA and all things fraud management was evident from start to finish.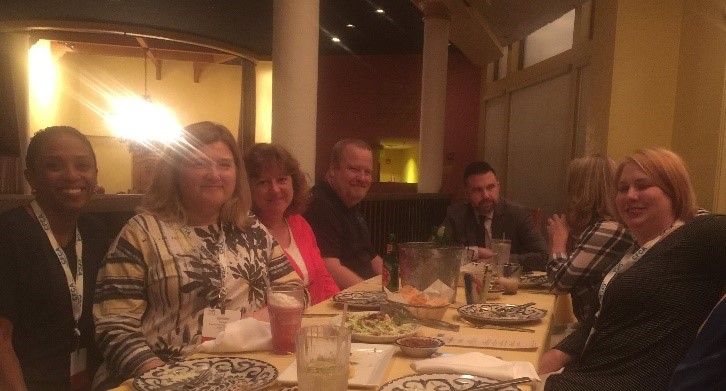 Finally, making this event truly red hot was being able to support those who led the sessions. We're especially proud of Andrei Bujor from RingCentral who shared his experiences on combining fraud and security personnel to build an unstoppable team, along with Mary Hochheimer (Inteliquent) who teamed up with Adam Panagia to deliver a robo-calling session. Christi explained her experience at the meeting by saying, "Beyond the typical perks of attending CFCA events, I was delighted that several of our customers led presentations during the proceedings. I work closely with people who battle fraud on the front line every day, so I'm very invested in learning about the issues they face daily and the strategies they use to overcome them."
We have already made plans to attend CFCA's 32nd Annual Meeting and Summer Educational Event (June 20 through 22) in Miami, FL. We sure would love to see you there! For more on CFCA's mission and details on upcoming conferences, visit the www.CFCA.org website.
About the Author
Amy Oldham is in Corporate Communications at Equinox Information Systems, where she creates and maintains the company's technical documentation and all other customer-facing publications. Amy is also responsible for the company's newsletter, email campaigns, press releases, and social media presence. When not writing, Amy enjoys spending time with her family, playing tennis, attending Dave Matthews Band concerts, and swimming.
To learn more about Equinox, its products, and staff, visit www.equinoxis.com or call (615) 612-1200.