A Fond Farewell to 2015
By Byron Middendorf
December 15, 2015
Looking back from the pinnacle of another successful year for Equinox, I see so much more than record revenues and objectives achieved. The memories that come flooding back are the times of joy and struggle that have marked the lives of our employees and friends, not just in the past year, but in the almost thirty years of Equinox's history.
Most significantly for us, we tragically experienced the death of one of the most brilliant and magnanimous men I have ever known, Dennis Wynne. Dennis came to Equinox in 1988 and has been a stalwart of our company since his first day. Generous and humble, Dennis possessed an overflowing supply of remarkable intellect and a dogged determination to wrestle any problem to the ground. But most memorable was his wit and ability to laugh with you. I cannot count the number of times we barely caught our breath and had to wipe away tears of mirth! Dennis contributed to the wealth of Equinox—the kind that is not measured with bank accounts. Dennis made us all richer in spirit for having known him and counting him as a friend.
It is employees of Dennis' caliber that prompted Wayne and I to initiate the sale of the company to our employees this year. Through our new Employee Stock Ownership Program, Equinox employees are now becoming the owners of the company. I cannot count the number of venture capital firms that have contacted us over the years wanting a piece or all of what we have created here at Equinox. We have spurned all offers. But placing what we have built into the hands of the builders is one of the most satisfying transactions I can imagine. And there could not be a more deserving group. This year alone, Ronnie Gibbs celebrated twenty-five years of investing in our success. During the upcoming year, David West, Joe Herron, and Renee Workman will mark the twenty year milestone of enriching our efforts with their talents.
You probably will not find many CEOs who will admit that his or her fondest memories of the year involved bowling! At our 17th and largest-ever user conference, Equinox reserved a swanky/hip venue that combined great food and five bowling lanes. Beforehand, I had a vision of all of us sitting around looking at each other while one or two brave souls took to the lanes. Boy was I wrong! At one point I found myself listening to Johnny Cash, eating pork rinds, and watching our customers bowling and laughing with the employees. It does not get any more Nashville than that!
The new stockholders of Equinox would probably like me to tell you that our growth has continued to set records, including a record number of customers. Additionally, we have installed a world class Risk Management System for Inteliquent that alerts them to a full gamut of network abuses. 2015 also saw our continued integration with most of the top ten cable operators in the country, as well as unified communications providers and wireless companies. Several of these companies have relied on us to create and file the newly-required FCC Rural Call Completion report. And, our new designation as a Certified BroadSoft Partner will bring even more opportunities for us.
So looking back at the year and forward to the future, I am focused on the richness of relationships that are so valuable and worthy to be cherished each and every day. I look forward to more anniversaries, more moments of uncontrollable mirth around a conference table, and the treasure store of memories created by employees, customers, and friends who enrich our lives. Most of all, I look forward to experiencing 2016 with all of you!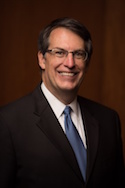 About the Author: Byron Middendorf is the CEO, owner, and founder of Equinox Information Systems, where he oversees the company's sales, marketing, implementation, and support initiatives. With over 30 years' experience in the telecommunications industry, Byron provides vision and long-term strategic development for the company and its complete suite of software solutions. Although he enjoys those tasks, he is most passionate about his mission to ensure that Equinox is a great place to work. To learn more, visit www.equinoxis.com or call (615) 612-1200.