Killing Two Birds With One Stone!
By Amy Oldham
July 2, 2015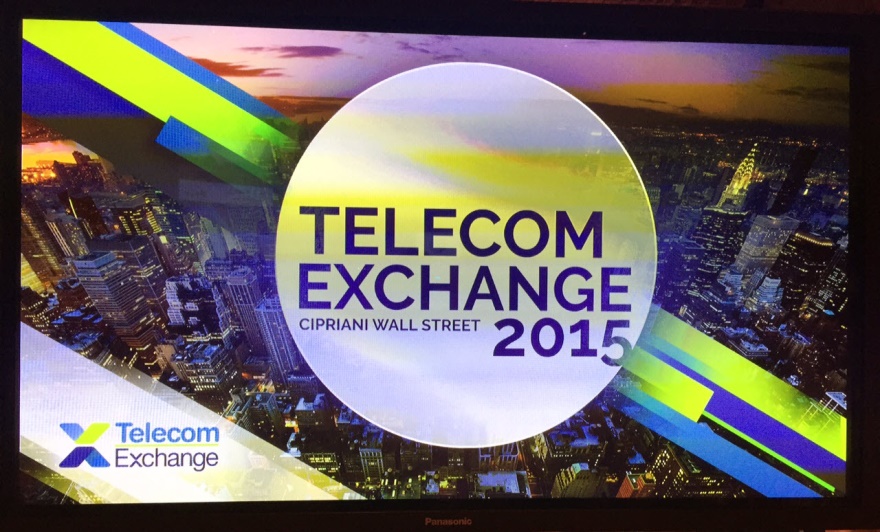 Last week, Equinox travelled to New York City to participate in our first ever Telecom Exchange (TEX) event, which was held at Cipriani Wall Street. When we first learned of this networking event and were evaluating our availability to participate, we noticed that it was hosted within blocks of several of our customers. We attend industry tradeshows and events all over the country each year where we get to meet with our customers, and we love that. However, we see them at the event, in a convention center or hotel meeting room, as opposed to their facilities. We highly value the relationships we have with our customers, so we quickly jumped at the chance to see them on their home turf and participate in TEX as part of the same trip!
As we started nailing down the actual trip details, I thought how cool it was to be killing two birds with one stone...my next thought was just how often this idiom is used today despite its unpleasant reference to the death of our winged friends. To avoid using a phrase that might have negative connotations, I searched online for an alternative. What I read from multiple sites is that most folks have overlooked any seemingly negative perception of this phrase; instead, they focus on its meaning, which is the act of solving two objectives with a single action. It's clear that the underlying meaning of this idiom is highly embraced in business settings, where people are encouraged to accomplish more with fewer funds, all the while increasing efficiency.
Next, I turned my attention to reading about the origin of this idiom, which is largely held to be from Greek Mythology: Daedalus is held captive by King Minos of Crete in a high tower. The only thing he can see are the high walls around him and large birds, circling overhead (presumably awaiting his and his son, Icarus' demise). Daedalus decides to throw stones at the birds, hoping to fashion artificial wings that he and his son can use to fly home. He finds that by throwing his stone in a clever motion he is able to strike one bird, ricocheting off it to hit a second bird, thus killing two birds with one stone.
Now that the trip is over, Matt Lowe, who is Equinox's Sales Engineer, had this to say, "The time spent in New York last week was very fruitful on multiple levels. Even more important than our participation at Telecom Exchange is the fact that we were able to stop by three of our customers' offices in the city for a visit. TEX was held in an area with a high concentration of our customers; therefore, we were able to align schedules with BCM One, PressONE, and Transbeam during the event's timeframe. It was truly great to visit those customers at their facilities. We look forward to continuing this trend as we attend future tradeshows and conventions."
Our trip to NY is over. We didn't take any stones, and we didn't kill any birds. But we did have a very rewarding experience! We plan to visit with many more customers in a similar manner, even those who are located more than a stone's throw away from us. We hope to see you soon.
About the Author: Amy Oldham is in Corporate Communications at Equinox Information Systems, where she creates and maintains the company's technical documentation as well as all other customer-facing publications. Amy is also responsible for the company's newsletter, email campaigns, press releases, and social media presence. When not writing, Amy enjoys spending time with her family, playing tennis, and swimming.

To learn more about Equinox, its products, and the people who power them, visit www.equinoxis.com or call (615) 612-1200.