Metaswitch Forum 2016
By Matt Lowe
May 26, 2016
Last week was a whirlwind of activity. We flew from Nashville to Phoenix to attend the Metaswitch Forum in Scottsdale, AZ. This was an event unlike any other that I've attended. Typically, we participate in industry events that are facilitated by trade organizations. This was my first experience at an event hosted by a switch manufacturer.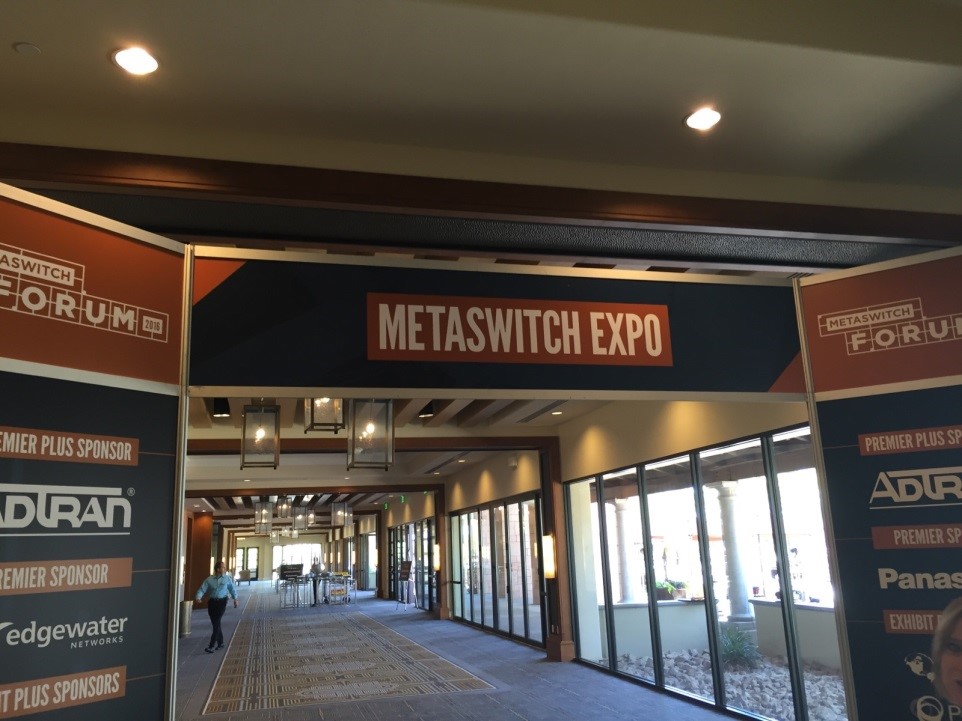 From the beginning of the exhibit hall being opened for the first time, I could tell this was going to be a unique experience. Carriers walked the floor searching for valuable partners to aid their quest of being an efficiently run network and profitable enterprise. Each person who stopped by our booth was eager to learn about how Protector could help prevent fraud losses and how TeleLink could optimize their revenue. As a result, we left the Forum having connected with many new potential customers.
The Forum was a great place to reconnect with existing customers as well. We took a group of about 20 customers to dinner the second night of the event. It was a great opportunity to meet some new faces from carriers that we've done business with for years.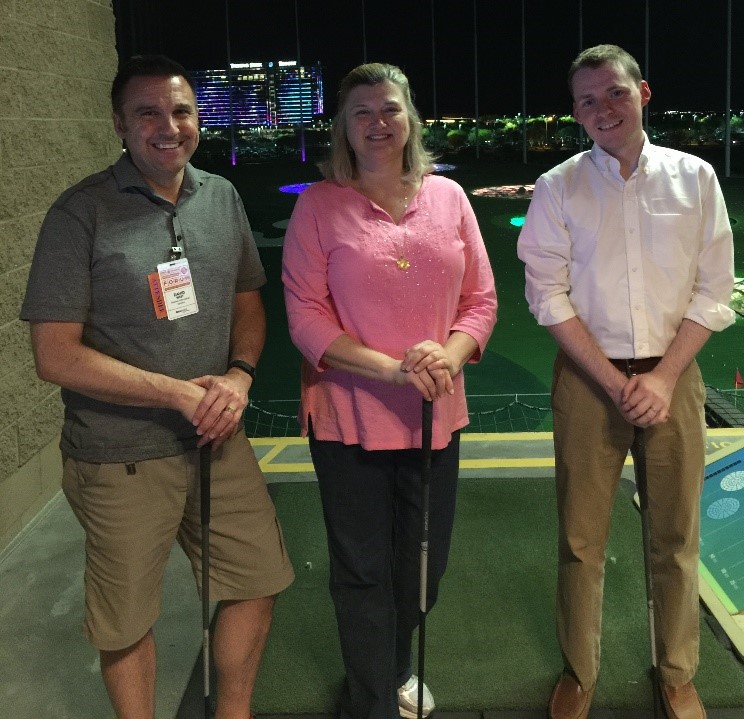 David, Christi, and Matt enjoy a night of Top Golf at the Forum.
The final evening offered a chance for everyone to relax and enjoy themselves. We went to Top Golf and had a blast hitting golf balls at enormous targets that lit up in a coordinated light display and musical representation. David, Christi, and I enjoyed sharing in the fun with those who golfed with us!
My hat is off to the Metaswitch Forum event coordinators. Their staff was extremely helpful and eager to get to know us and what we do for our common customers. The event was first class. From the opening keynote—Gene Kranz who was the Flight Director for Apollo 13—to the conclusion of our time at Top Golf, the Metaswitch Forum was an opportunity to learn more about our ever-changing industry and to connect with many carriers that utilize the Metaswitch platform for their network and also need help protecting and optimizing their revenue.
We've already begun following up with those we met last week at the Forum. If you'd like some insight into how Protector and TeleLink can help you and your network, please don't hesitate to call or email us. We're not only interoperable with Metaswitch but also with over 300 other formats, so I'm sure you'll find whatever switch you have on your network is one we have experience using in our solutions.
I was thrilled with our time at Metaswitch Forum and am eagerly looking forward to the next opportunity we have to attend that event in the future!
About the Author
Matt Lowe is a Sales Engineer at Equinox Information Systems whose primary task is to evaluate and improve the company's sales process, materials, and tools. He does so by acquiring and applying market intelligence gathered from the telecommunications industry. His other major responsibility is to coordinate project implementations by working with customers. In his spare time, Matt enjoys traveling with his wife and playing basketball with the guys from the office.
To learn more, visit www.equinoxis.com or call (615) 612-1200.