Spotlight on Support - Ernest Howell
By Amy Oldham
November 29, 2016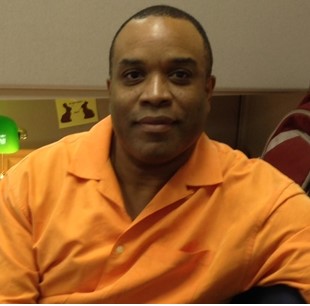 Ernest Howell is an extraordinary member of Equinox Support
I've written blogs on a wide variety of topics at Equinox. Some focus on our products, some are about relationships, some celebrate important milestones, and still others deal with relevant industry topics. What they all have in common is that none of the blogs would be possible without the people who power Equinox. We have exceptional people who are committed to making Equinox a great company, have meaningful relationships with our customers, and who genuinely want to help each other create and deliver the best solutions in our industry.
Deeming our people "exceptional" may seem subjective... but since I don't make hiring decisions around here, this assessment is unbiased ☺. It's also backed by customer survey results, which rank the Equinox Support team as "Extraordinary". Personally, I'm not surprised by those results, as our Support team is a collection of extraordinary individuals.
So, I'm going to use this blog to introduce you to one of those extraordinary individuals. Ernest Howell joined the Equinox team on February 16, 1998. As a result, he holds the honor of helping customers day in and day out longer than any other member of the Support team. His Associate's degree in Computer Information Systems from Nashville State coupled with an existing 5 years of technical customer support experience made Ernest the perfect fit for a role in the Equinox Support department. As a Protector support specialist, his primary responsibility is assisting Protector customers prepare for initial product installation, complete deployment, and maintain the product through system updates. He also occasionally helps with TeleLink when needed.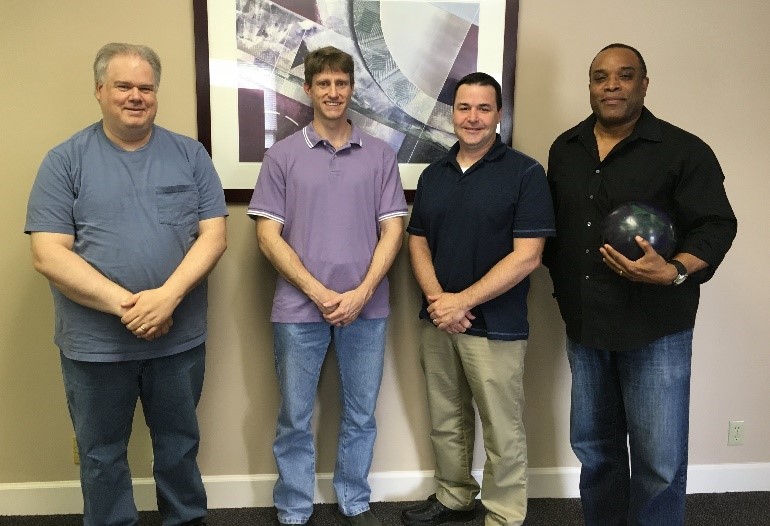 L to R: Ronnie, Bill, Johnny, and Ernest are the high-scoring team.
(It's no surprise that Ernest is the high-scoring individual!)
When Ernest is not assisting customers with their fraud management efforts, he enjoys watching and playing sports and is a jazz enthusiast. And Ernest doesn't just play sports, he excels at them. Just ask the guys from the office who participate in a weekly basketball game each Thursday. Or those of us who face him on the tennis court (we held a Support tennis tournament last year). Also, anyone who read my earlier blog about the company bowling tournament knows that Ernest not only bowled a turkey, but also received the award for highest scoring individual bowler. Ernest is proud of his two college-age children.
Ernest truly exemplifies the Equinox Support department's mission, which is to meet and exceed expectations by providing the highest level of service and respect to both our customers and coworkers. Ernest is an integral member of the Equinox Support team, we are grateful for his years of service to all of us and our customers, and we look forward to celebrating his 19th anniversary in February.
About the Author
Amy Oldham is in Corporate Communications at Equinox Information Systems, where she creates and maintains the company's technical documentation as well as all other customer-facing publications. Amy is also responsible for the company's newsletter, email campaigns, press releases, and social media presence. When not writing, Amy enjoys spending time with her family, playing tennis, and swimming.

To learn more about Equinox, its products, and staff, visit www.equinoxis.com or call (615) 612-1200.