2013: A Triple Crown Year for Equinox
By Byron Middendorf
January 9, 2014
I am an avid baseball fan. If you are too, you know that in Major League Baseball, a player earns the Triple Crown when he leads a league in three statistical categories (batting average, for example). I'm also an avid Equinox fan. And I'm here to tell you that Equinox topped the league in 2013! A twenty-five percent increase in software sales, a tenfold increase in processing capability, and the twenty-seventh straight year of turning a profit. What a remarkably strong list of achievements for a company whose primary goal is to create a great place to work!
Thanks to the greatest and longest-tenured group of employees in the telecommunications software industry, Equinox is proud to announce continued growth in our customer base. We welcomed several new customers in 2013, including Cox Communications, C-Spire, Inteliquent, Ring Central, Telem Group of Companies, Peerless, BEK Communications, North State Communications, UNSI, and RGTS. These customers join the likes of Comcast, Time Warner Cable, AT&T Mobility, Windstream, EarthLink, and over three hundred others we have been privileged to serve during our twenty-eight year history.
One thing is certain about 2013...we didn't hit a home run by sitting on the bench. I challenged the development team to expand the capabilities of TeleLink, our Revenue Assurance and mediation platform, to process a billion xDRs a day. The most recently released version of TeleLink does exactly what I asked and more. Reading, enriching, summarizing, and storing one billion records a day for network analysis, billing audits, CDR warehousing, subpoena compliance, and a host of other applications, TeleLink is the new industry benchmark for both speed and cost efficiency. Designed to take advantage of a standard SQL installation, the hardware and database investments are significantly lower than other, less robust systems on the market today.
I extend a heartfelt thanks to our customers, whose wisdom and insightful feedback resulted in significantly expanded features in our Routing Assurance platform. As margins become thinner in this industry, TeleLink's route modeling and LCR reports have offered quick returns on investment, with the money saved by eliminating poor routing choices and understanding the cost implications of alternate carrier routing options. We wrapped up the 2013 season by incorporating the FCC-mandated Rural Call Completion report into TeleLink.
I can't wait to see what's in store for Equinox in 2014, and I'm not talking about increased sales, profits, or technical achievements. I look forward to 2014, because we have the best customers on earth, and Equinox is a great place to work!!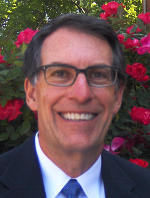 About the Author: Byron Middendorf is the CEO, owner, and founder of Equinox Information Systems, where he oversees the company's sales, marketing, implementation, and support initiatives. With over 30 years' experience in the telecommunications industry, Byron provides vision and long-term strategic development for the company and its complete suite of software solutions. Although he enjoys those tasks, he is most passionate about his mission to ensure that Equinox is a great place to work. To learn more, visit www.equinoxis.com or call (615) 612-1200.