David Bastin - Celebrating 22 Years
By Matt Lowe
February 8, 2016
One of the many things we are proud of here at Equinox and mention in each sales demo and most of our marketing materials is our lengthy staff tenure. Especially in the technology sector, people jump from company to company. According to the Bureau of Labor Statistics, the current average tenure with a company is 4.6 years. So how is it that Equinox is able to keep folks for 20+ years, and our average tenure is 15½ years across the entire organization and over 18 years among the development staff? We tell people all the time and even our business cards mention that Equinox is a great place to work. In addition to that, we do have exceptional people who are committed to making Equinox a great company that provides industry leading solutions.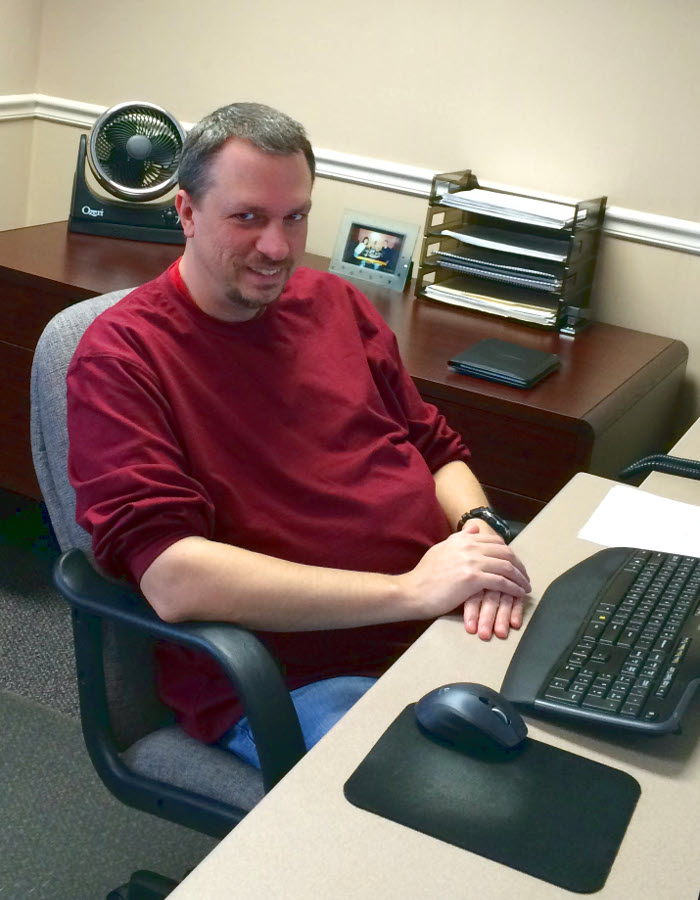 David Bastin is one of those key people who influence not only what Equinox produces but also helps shape our culture. As we celebrated his 22 years with Equinox last month, I interviewed David for this blog.
David came to Equinox right out of college. He graduated from David Lipscomb University and noticed an ad for a senior programmer. David, even though he had zero post-college experience, jumped at the opportunity and was rewarded with an interview. During the interview process, he made such an impression on the owners that they offered him the job. He accepted without a second thought.
When asked why David has remained at Equinox for 22 years, David replied, "Equinox values loyalty, and they respect my aggression towards new technologies and product features. Equinox continually strives to be the best software provider within the telecom industry. I want to be a part of that." David's participation is why Equinox is considered by many to be an industry-leading software solutions provider.
In 22 years, David has his imprint on many of the products offered here at Equinox. He is a mainstay at each Protector Users Group Meeting when the customers review their "wish list" items. He is also one of the primary architects of the TeleLink application. He is responsible for the exponential growth in TeleLink's processing capabilities from the performance that was possible years ago to now being able to process a billion records per day albeit with SQL standard!
Outside the office, David goes home after working on computers all day to... work on computers. He loves technology, and his daughter shares his passion.
A significant advantage that lengthy staff tenure provides is prospective. At Equinox, the Development Team has seen the dissolution of the Bell monopoly, the advent of soft-switches, and the rise of VOIP communications. This experience allows for an informed perspective on how the telecom industry will continue to evolve. David sees Equinox moving into a more mobile and interactive space. "Our software will expand and be more powerful on the back-end in order to support more graphical and action-oriented front-ends," says Bastin.
David is a valuable member of our team here at Equinox and we commend him on his 22 years of service. We are thankful for his efforts and look forward to his steady contribution for years to come.


About the Author: Matt Lowe is a Sales Engineer at Equinox Information Systems whose primary task is to evaluate and improve the company's sales process, materials, and tools. He does so by acquiring and applying market intelligence gathered from the telecommunications industry. His other major responsibility is to coordinate project implementations by working with customers. In his spare time, Matt enjoys traveling with his wife and playing basketball with the guys from the office.
To learn more about Equinox, its products, and staff, visit www.equinoxis.com or call (615) 612-1200.