Postcards from the Road
By David West
April 29, 2015
This time of year it's hard not to a feel a little like a nomad. In the course of a few weeks, our sales team will have gone from Las Vegas for the Communications Fraud Control Association (CFCA) Winter Educational Event, to Atlanta for the Competitive Carriers Association (CCA) Global Expo, then to Orlando for ComptelPLUS, and on to Chicago for International Telecoms Week (ITW). It's no wonder we haven't had time to blog recently!
With sales to more than 350 carriers since 1986, Equinox has evolved to meet the ever changing needs of our customers, as this diverse itinerary demonstrates. In fact, breaking down each of events provides interesting insight in to our customer base.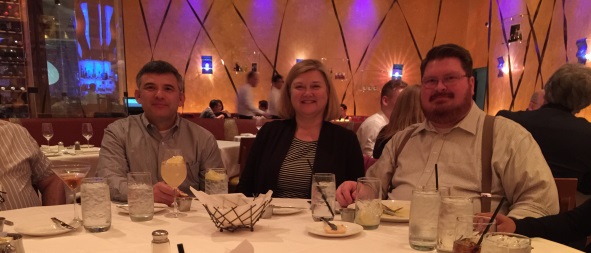 CFCA—We have participated in CFCA conferences for over 25 years and have been a sponsor for much of that time. CFCA events always help us better understand the revenue protection and fraud vulnerability challenges our customers face. Even better, however, is the chance to catch up with a broad range of customers. In Las Vegas, we visited with many current long distance, cable, and wireless customers including: ANPI, CenturyLink, Comcast, Consolidated, Frontier, RingCentral, Telem Group, Union Wireless and Windstream. As a bonus, we learned a little about the history of the mob's role in Las Vegas' founding.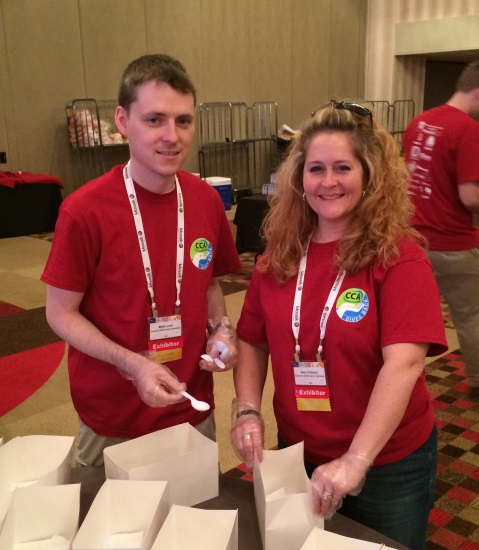 CCA—Equinox has served CCA's members with solutions for over a decade. This event allows us to actively engage with many of these customers, including Carolina West Wireless, C Spire, Inland Cellular, iWireless, Nex-Tech Wireless, MTPCS, SI Wireless, SouthernLinc, United Wireless, and Union Wireless. With great breakout sessions and carefully selected keynotes, we always leave CCA having gained insight into changes we can make to better serve our customers business assurance, usage analytics, and mediation needs.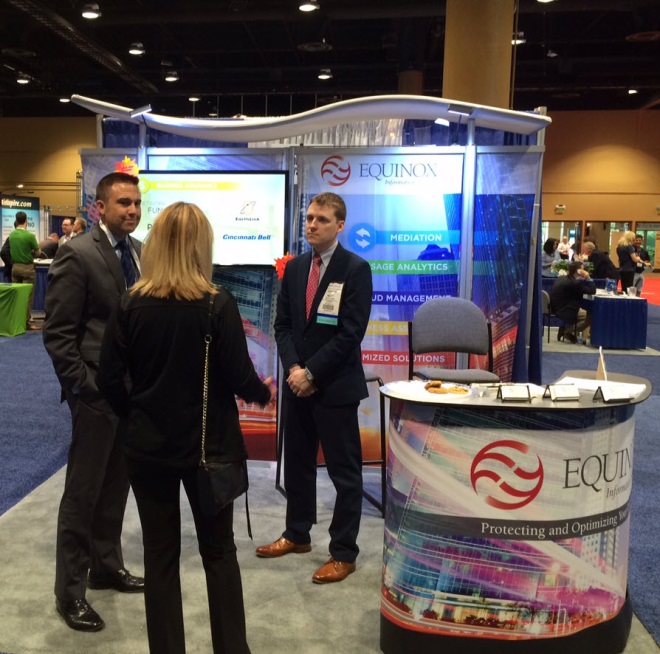 ComptelPLUS—After founding Equinox almost 30 years ago, Byron Middendorf (Equinox CEO) and Wayne Lowe (Equinox President) attended our first Comptel. There can't be too many people at that show who are still around, let alone still have the same business card! We go to Comptel to see lots of existing customers, and that includes wholesale and retail carriers like Access Point , ACN, ANPI, Broadview Networks, CenturyLink, Comlink, Consolidated, EarthLink , FairPoint, Frontier, Granite , GTT, Impact Telecom, InComm, Inteliquent, Lumos, NTS, Onvoy, RCN, TDS, TelNet Worldwide, Transbeam, and Windstream. In recent years, we're also seeing more of our cable customers at Comptel as well, including Mediacom, Midcontinent, Time Warner Cable, and Wide Open West (WOW!).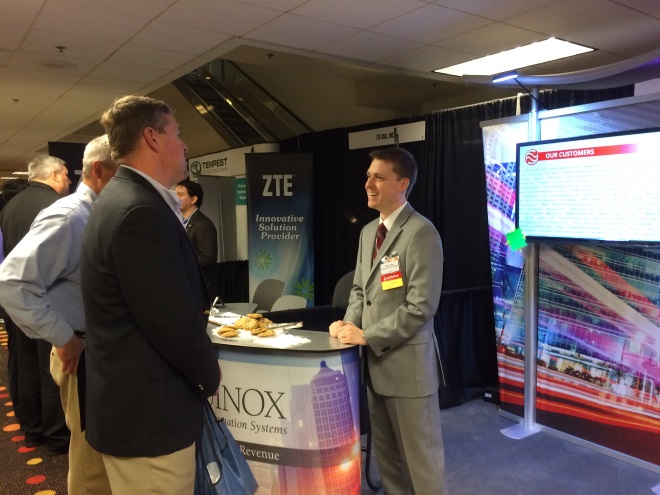 ITW—This year will be our second to attend this event, which draws dozens of our customers and a number of our business partners. With more than 6,000 attendees, from 1900 companies and 148 countries, it is also a great opportunity to introduce our market-proven business assurance solutions to carriers and operators in new markets. With customers in the Caribbean, Mexico, South Pacific, Singapore, Australia, and Europe, we continue to look for ways to expand our international customer base.
As you can see, over the course a just a few weeks, we'll encounter the entire range of our customer base. From fraud management to usage analytics, from wireless to wireline, cable, and VoIP, from domestic to international—we've got it covered!
While these shows provide a great opportunity for us to meet new prospects, the highlight is always the time we spend face-to-face talking with the people that have trusted us with their business and rely on us as a vendor partner over the years. We hope you'll stop by and see us next time you're at an industry conference!
About the Author: David West is Executive Vice President of Equinox Information Systems. David oversees the company's sales and marketing team, develops the company's long-term strategic plan, and works directly with the company's hundreds of customers across the United States, Europe, Australia, and Asia. When he is not helping Equinox achieve record growth, he enjoys spending time with his family, playing basketball, and serving his community through his efforts at Salvation Army of Middle Tennessee and St. Bartholomew's Church. To learn more, visit www.equinoxis.com or call (615) 612-1200.