Being in the dark is not fun. I believe it is human nature to want to know what is going on with the things we care about. Here at Equinox, we strive to keep customers updated through a number of informational outlets. We have our social media outlets like Facebook, Twitter, and LinkedIn. Our website contains the latest company news and press releases. And the primary way we inform customers about the latest product news is through release notes with each software update.
A continuous goal at Equinox is to make our already industry-leading products even better. We receive feedback from customers on a regular basis, which we turn directly into key product enhancements. Those enhancements are only coding theory until they are deployed in the form of a scheduled software update. Once installed, the enhancement has the opportunity to benefit our entire user community.
A key item that accompanies all software updates is the release notes, which outline all new features and changes included in the version being installed during the update. This information lets each customer quickly see the newest features and explains any differences in system functions as compared to the currently installed version. Our Support Team takes the time to tailor a set of release notes for each customer to detail the change in versions.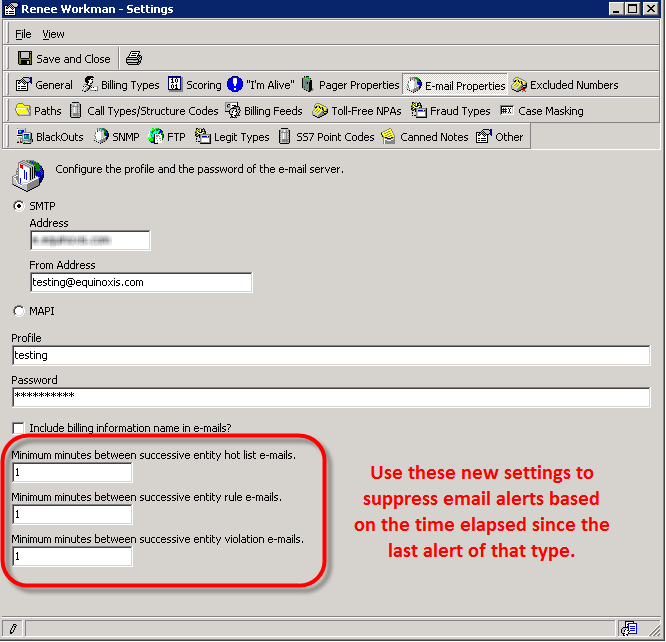 You've no doubt heard the saying that a picture is worth a thousand words. We take that maxim seriously when creating release notes. Rather than a document full of dense, technical text, we include screenshots to demonstrate enhancements, along with captioning to explain the change.
Our standard update procedure is for Customer Support to contact or be contacted by a customer to schedule an update. With the update scheduling notice, the Support Team includes a copy of the release notes for the customer to review ahead of the scheduled update. When the update day arrives, the Support Team performs the update and ensures that all is well before disconnecting from the customer's site. Follow-up is an important step in the update process. The next day after an update, the Support Team reconnects to the customer's site to verify the update is working properly and answer any questions that have arisen.
I asked Joe Herron, Vice President of Support, about why customers should perform software updates. "It keeps customers on the latest version and allows them to benefit from the enhancements that are suggested by the user community." He goes on to further explain that release notes greatly benefit the customer as they form a kind of log, keeping track of when certain features were installed to show the progress of the application over the years.
Amy Oldham discusses her role in creating release notes. "Equinox maintains an extensive technical library for our products. Because those documents provide descriptions and procedures for the entire TeleLink and Protector suite, they are not intended to be read from beginning to end. Release Notes, on the other hand, are concise summaries designed for quick, easy reading. They highlight every new feature and change in the currently released version, along with any needed configuration, so you can hit the ground running after a system update."
"Release notes are the best way to receive information about new features," says Christi Vanoye who is responsible for all product training at Equinox. When she trains users on both Protector and TeleLink, she takes information found in the release notes to bring users up to speed on what is new for each product line. She recommends all users to take ten minutes to read through each set of release notes as they are provided with updates.
If you are interested in making sure your TeleLink or Protector system is up-to-date, contact our Customer Support Team via email or give them a call (support@equinoxis.com; 615-612-1225). They'll be glad to examine the current version of software you have installed and provide a detailed path to the latest version using our illustrated release notes. Don't be left in the dark any longer! Call or email us today.
About the Author: Matt Lowe is a Sales Engineer at Equinox Information Systems whose primary task is to evaluate and improve the company's sales process, materials, and tools. He does so by acquiring and applying market intelligence gathered from the telecommunications industry. His other major responsibility is to coordinate project implementations by working with customers. In his spare time, Matt enjoys traveling with his wife and playing basketball with the guys from the office.

To learn more about Equinox, its products, and staff, visit www.equinoxis.com or call (615) 612-1200.