Service with a Smile
By Amy Oldham
September 9, 2013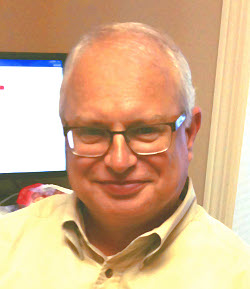 The average tenure and turnover rate in technology-based fields is currently less than 3 years. At Equinox, we're bucking that trend, with an average tenure of nearly 14 years across the board. That means we have an unrivaled depth of business knowledge and product expertise to back our solutions and that our customers benefit from the stability and continuity of an established, cohesive team. One of the ways that is most evident is through the interaction our customers have with the support team.
We take our commitment to personalized customer service very seriously—it's the primary reason we have intensely loyal customers, many of whom have been with us for decade or more. In his role as Vice President, Support, Joe knows a thing or two about the importance of team work, proactive communications, and adding value to every interaction. I recently sat down to talk to him about the company's customer support philosophy.
Amy Oldham:

What is your role at Equinox and how long have you been with the company?

Joe Herron:

As Vice President of Support, I oversee all of customer support, including quality assurance, product documentation, installation, upgrades, and the customer support help desk. Our primary task is working with customers on the day-to-day issues, for example scheduling product updates, turning up a new switch, fine-tuning a configuration setting, or helping troubleshoot a technical issue. I have been with Equinox since October of 1996.

Amy:

It's unusual to hear about someone staying with the same company for a sustained period of time these days. Why have you?

Joe:

I've stayed because of the company. I love the Equinox environment. Byron and Wayne founded this company with the goal of making it a great place to work. They believe that family comes first and have created a work environment where that is evident. My daughters have grown up while I've worked here. I can remember bringing them to work with me before they were old enough to attend school. They would watch Disney movies on the conference room projector while I answered calls. And now, they are finished college, and one is getting ready to be married. Knowing that Equinox values my family commitments allows me to focus fully on the business of customer support.

Amy:

What do you think sets the Equinox support team apart from other support departments?

Joe:

First, our mission is to meet and exceed expectations by providing the highest level of service and respect—to our customers and coworkers alike—while striving to create and maintain enjoyable working relationships and environments. As I mentioned, Byron and Wayne believe that family comes first, and we view our customers as important extensions of our business family. We act accordingly, with unsurpassed support and personal service that promotes long-term partnerships.
Second, when you call or email, you are interacting with a human. You do not have to punch a thousand buttons to route your call to "the correct department" or select from a menu of options. Our customers know our names and can ask for us individually.

Amy:

What is your least favorite aspect of customer support?

Joe:

The thought of losing a customer. But this is not a gloom and doom situation...losing a customer is simply unacceptable, which is the driving force behind all that we do in support. Our daily activities in support are guided by these tenets:

Stay in contact: proactive communication is crucial, follow up is king
Harness the power of teamwork
Add value to every single interaction
Choose your attitude: it matters
Stay sharp: every interaction is a learning opportunity

Amy:

What would you like to say to our current customers?

Joe:

We are here to help! Please call or email with any questions. I'd much rather us spend five minutes answering a question up front than having a customer be frustrated for five hours over a potential issue. No question is too big or too small for us. If we don't know the answer, we will find it and get back to you as soon as possible.
About the Author: Amy Oldham is in Corporate Communications at Equinox Information Systems, where she creates and maintains the company's technical documentation as well as all other customer-facing publications. As part of her efforts on the Sales & Marketing team, Amy is responsible for the company's newsletter, email campaigns, press releases, and social media presence. When not writing, Amy enjoys swimming, running, and spending time with her family.
To learn more about Equinox, its product, and staff, visit www.equinoxis.com or call (615) 612-1200. You can reach customer support directly at (615) 612-1225.